Freezing trawler for pelagic – ground fish -shrimp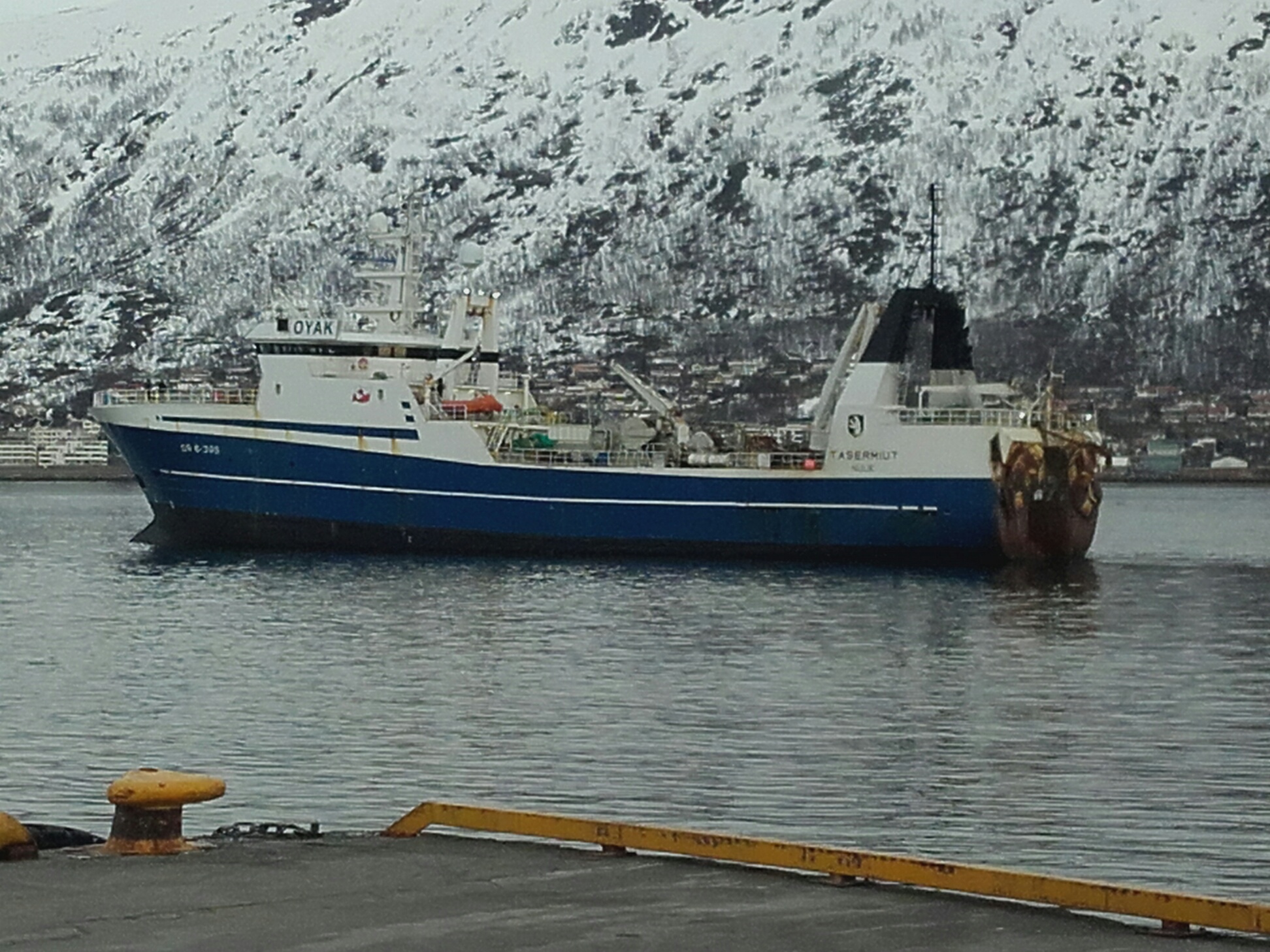 Faroe Maritime Services has a good relationship with the owners and technical operators of the vessel, during the years that this owner has had this vessel has Faroe Maritime Services been supporting them and therefore do we have especial good knowledge of this vessel.
This vessel was in 2014, Lengthened by 9.9 meters in Poland.
Structure, Lengthening and new steel in deck & aft section, new sideloading for cargo, new railings, Asdik system (Furuno), new crane.
Engine etc, full overhaul and new heavy fuel system with new heating in tanks.
Factory, Pelagic & Groundfish, Grader for pelagic, 13 new vertical & 3 horizontal plate freezers fore pelagic, redfish & groundfish, new automated Afak packing system, 2 new strapex machines, 1 machine Baader 424., new storage bins for 50 tonnes, etc. Capacity 100-140 tonnes pelagic 24/h.
Factory Shrimp, by catch machine, 2 graders, 2 cookers, 2 Iqf´s, 3 carton makers etc.    Capacity 42 tonn. 24/h.
Freezing system, new Ammonia freezing system and all new piping, 2 new compressors, Liquid Ice  making for 75 tonn..
Deck, 3rd winch installed for double trawling, center winch for pelagic trawling, overhauling all winch systems.
Hold, capacity for +1,450 m3, 900 tonnes frozen fish or 600 tonnes frozen shrimp.
Fuel, tanks for 640,000 liters of fuel.
Other, New walls & ceilings with insulation and frames in factory, new flooring all levels, bridge and partly in living rooms.