Day ferry for sale – delivery 2023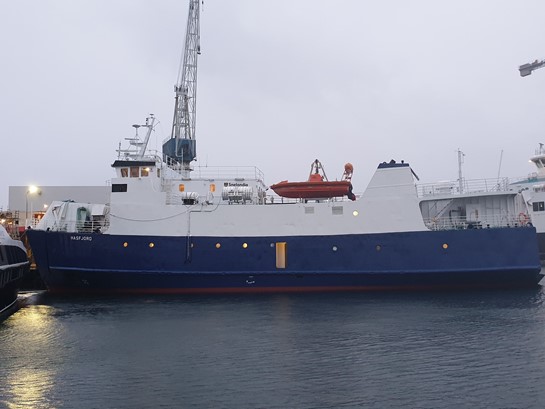 Faroe Maritime Services has just received this Day pax ferry for sale.
The vessel is ready for inspection in Faroe Islands.
😍 Call Faroe Maritime Services on +298 610000 or send an e-mail on fms@fms.fo to arrange an inspection or to get more information. 😃📞
This vessel is fully RINA classed and at the moment certificated as cargo vessel for international trading as RO/RO cargo 140 tons – 12 Pax.
Original the vessel was build DNV as ferry in coastal trading, before 2020 this vessel was certificated for 25 nautical miles from land with 98 tonn cargo – 170 Pax and three meter significant wave height EUC C. but in 2021 we change classed in to Rina as Cargo vessel, all the safety equipment is available and it is possible to re-class to passenger vessel in RINA.
The vessel has excellent maneuverability, especially for small harbors, she is fitted whit a Becker rudder and has 2 extra strong pumps, to get the turning time of the rudder from side to side down and hydraulic bow thruster, and Hydraulic pitch propeller with propeller nozzle, the speed on 70-80 % load is >11 knots
The was vessel sandblasted 2018 and painted 2018/2021.
2018 Propeller shaft and rudder was overhauled. All hydraulic overhauled. Handicap toilet and elevator with EU universal structure.
Since 2021 has the vessel has been updated for approx. 1,2 million Euro.
Please notice that vessel can bee sold now whit later delivery !
Inspection after agreement! Price on request! Please call Pauli Joensen +298 792 001 or fms@fms.fo