The key to success is to have the right assets for a specific task or optimization of your asset-portfolio. For this process you would appreciate the assistance of a seasoned broker, knowing about all aspects of vessels by experience, and having an extensive network and skills to source the right vessel.
Faroe Maritime Services is the right partner to assist Owners in this process whereby the Client's objectives are a starting point. Our personal approach with eye for detail and Client's culture, combined with our knowledge of the market and products, do crate the tools to meet these objectives.
We strives to create value and does not only act as intermediates in ship brokerage.
The range of services provided by Faroe Maritmes Services are varying and based on many years of experience in the shipping industry.
Faroe Maritmes Services strives to create value in partnership with focus on quality, integrity and commitment.
The range of services provided are:
– Sale & Purchase
– Chartering of tonnage
– Consultancy
Martime markets we're active in:
Each type has its specific pro's and con's and each situation is to be analyzed thoroughly in order to determine the most optimum vessel-type for the job.
Fishing vessels

Since 1984, we have specialized in the sale and purchase of fishing boats and fishing vessels worldwide.
During this year, we have covered both second-hand vessels and newbuilding projects.
Our shipbrokers are educated in the maritime and fishing industries and have been working on different types of fishing vessels.
This is one of the factors that distinguishes Faroe Maritime Services as a unique and leading shipbroker firm in the field of fishing.
This distinguishes our shipbroker services and allows us to communicate at a higher level with our customers; and, in general, we are good at understanding the customers' needs when it comes to aspects of fishing, where many variables have to be considered before proposing suitable sale or purchase candidates.
Ferries & RoRo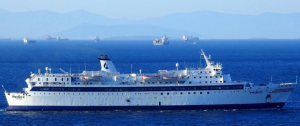 Since 2008, have been working in the sale and purchase and chartering of ferries & RoRo vessels.
We have shipbrokers that are educated in the maritime industries and have been working on different types ferries & RoRo vessels.
The purpose of each vessel-type may be the same, but the application of each vessels is different. Depending culture, geographical wave higts or the economic development of the area of operation, a vessel-type may or may not apply and perform as expected.
Essential is to select the optimum vessel for the purpose, answering all requirements set and providing revenues for Owners.
Offshore & Workboats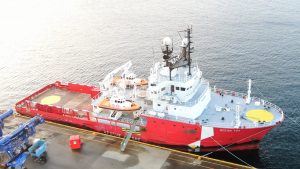 Since the mid-80s, we have specialized in the sale and purchase of work boats, and ower time this developed into the offshore marked as well.
Now a days these vessels are in a variety of markets, including offshore, renewables, and aquaculture.
The variety within this segment is huge: cargo and/or Pax-capacity, coastal-or offshore operations, anti-ballistic protection, prepared for FiFi, etc.
Faroe Maritime Services can assist you in selecting the optimal vessel for your market and assignment.
Please do not hesitate to call or email us at +298 610 000 or fms@fms.fo.